A triangle graph paper is one of the useful graphing paper that comes in handy when it comes to represent three different things through a Tri Graph Paper. This type of graph paper is used to show the relationship between three different things on an equilateral triangle. You can use printable triangle graph paper for different purposes and this is why here we have shared the free graphing paper templates that you can download in PDF format. Use triangular graphing paper for getting effective results. Graph papers are easy and simpler to use once you have a good template with you.
Finding a good graph paper is a task in itself. Luckily, this page is loaded with different type of triangular graph papers available for free download. Use any of the graph paper from here for your project or assignment that you are willing to finish early. Make sure to download a paper as per your needs and project's requirements only.
Printable Triangle Graph Paper Template
A triangular graph paper is also like any regular graph paper. It is the triangular shape that makes it the different from the other types of graphing paper. Just like any other graph paper, this one also has some purpose of use. You can use it for proper researching and analysis. You can easily get the graph paper pdf template from here for your use.
These days, the use of digital things are increasing. This is why here we have shared these graph papers in digital format as well. You can download a graph paper from here in PDF format and you can therefore access it with modern digital devices such as smartphones, tablets, etc.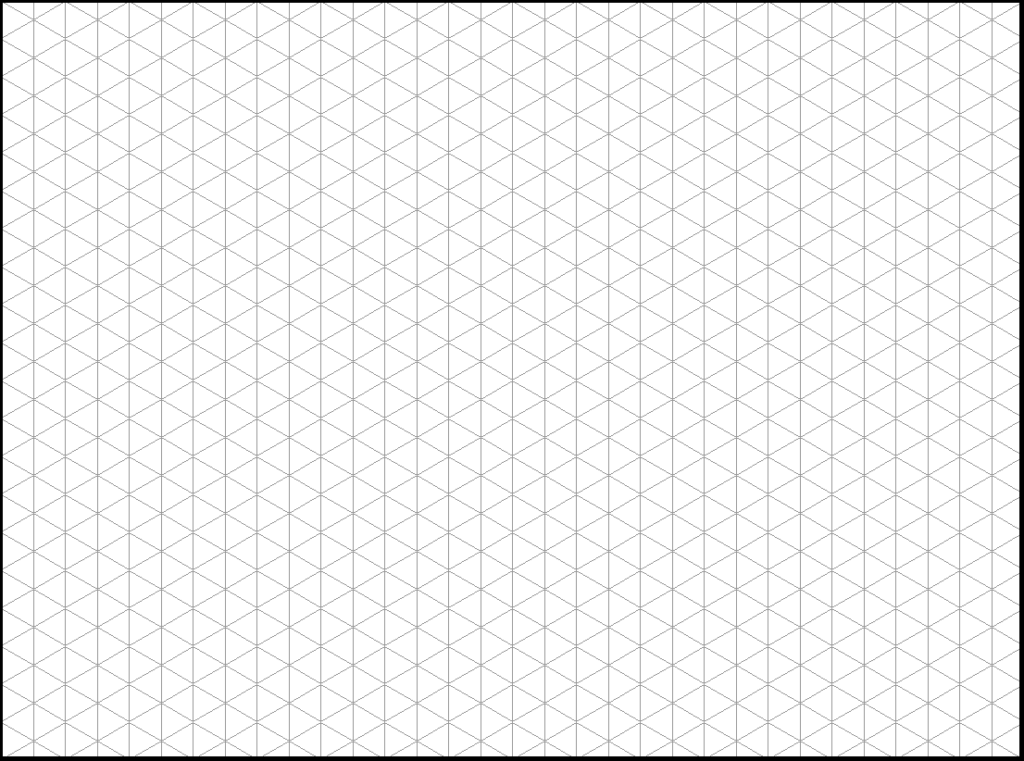 60 Degree Triangle Graph Paper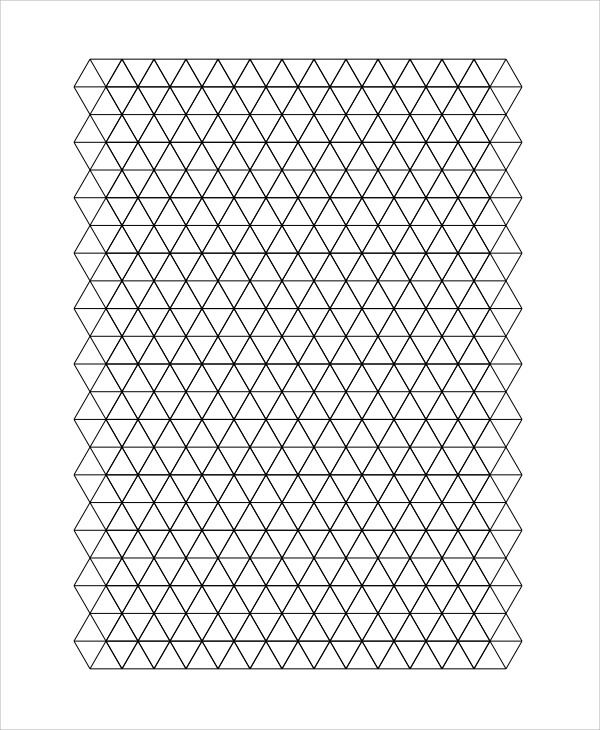 Equilateral Triangle Graph Paper
A triangular grid, often known as an isometric grid, is created by evenly spacing equilateral triangles over the plane. Below you can see Equilateral Triangle Graph Paper template. As the name suggests this paper comes in the form of three equilateral triangle graphs. You can also reckon it as the trigraph paper and the main purpose of it is to show the relationship between three objects. This type of graph paper is used in multiple domains including mathematics, art and craft objects, engineering, etc.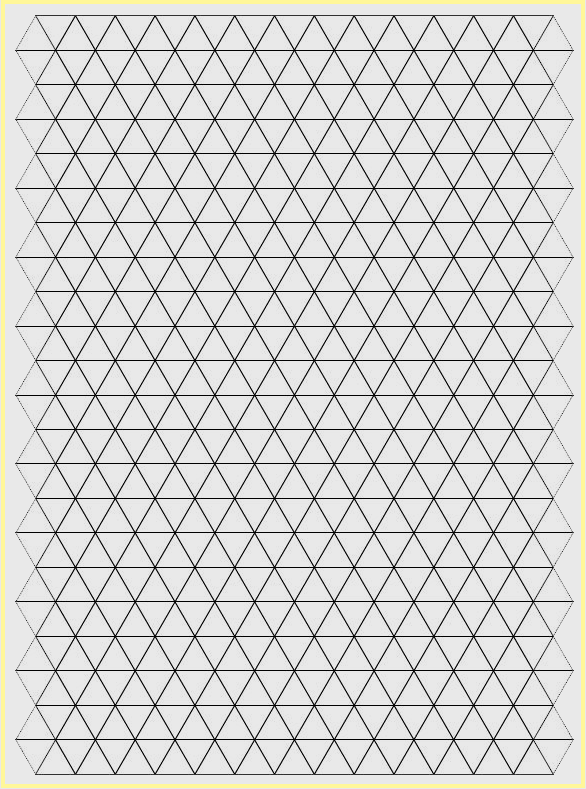 Free Triangle Graph Paper
The use of graph papers is there in mathematics, engineering, art, and craft field. Therefore, if you are in these field, then you will require a graphing paper in both student and office life. Graph papers are used to bring out the effective results. Choose the right graph paper from here and download it for your use.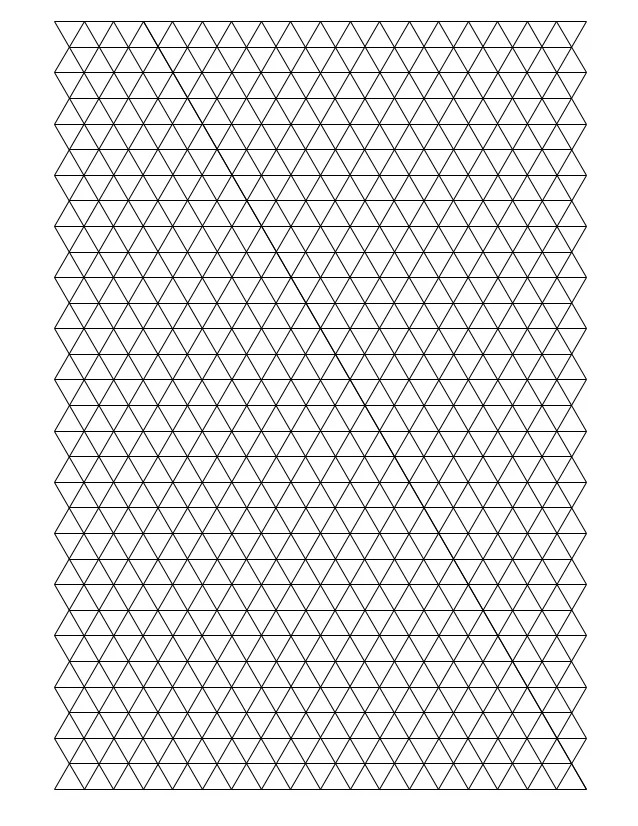 Half Square Triangle Graph Paper
They can be utilised, among other things, in the creation of triangle point embroidery. It can be used to draw angles accurately. Ideal for Engineer, Artist, College. The use of equilateral grid paper in mathematics can be seen in both algebra and geometry. By determining the relationship between three diverse objects, one can obtain helpful results. With the assistance of this paper, you will ultimately obtain the outcomes of the link between such items.
Uses of Triangular Graph Paper
A Triangular graph paper works the best when it comes to graph the relationships between three variables on an equilateral triangle. This kind of two-dimensional graph can be created when the three variables' sum always equals a fixed value, often 100 or 1.
The equilateral triangle with a three-axis is included in the triangular graph.
To plot them on grid paper, you must read the axis value.
Finding the cluster of points can also be accomplished with the help of the axis's points.
The relationship between the various things on the graph will then become clear to you.
The grid paper's cluster circles are excellent for drawing readers' attention to how the objects relate to one another.
So here is how you plot the values of the various axes on the triangle using the triangle grid paper. Make the most of our printable graph paper for yourself by using it in a similar manner.