Dot graph paper also known as dot paper or dotted paper is shared here. In a dot graph paper, there are dots instead of lines. A dot graph paper has its own uses and advantages. If you are here in search of the dotted graph paper then check out the templates on this page and download a suitable one for your use. A dot grid paper is commonly used for calligraphy/handwriting, drawing, and most of all, bullet journaling. There are dots instead of lines, this is why it is suitable for designers and artists.
Different sizes of dot graphing paper are shared here such as letter size, A4 size, A3 size, etc. You can choose to download any graph paper from here that is suitable for your use. You can download and print the graph paper in PDF format from this page. The utilization of these templates has made the process of making a graphing paper easier.
Dot Graph Paper Template in A4 Size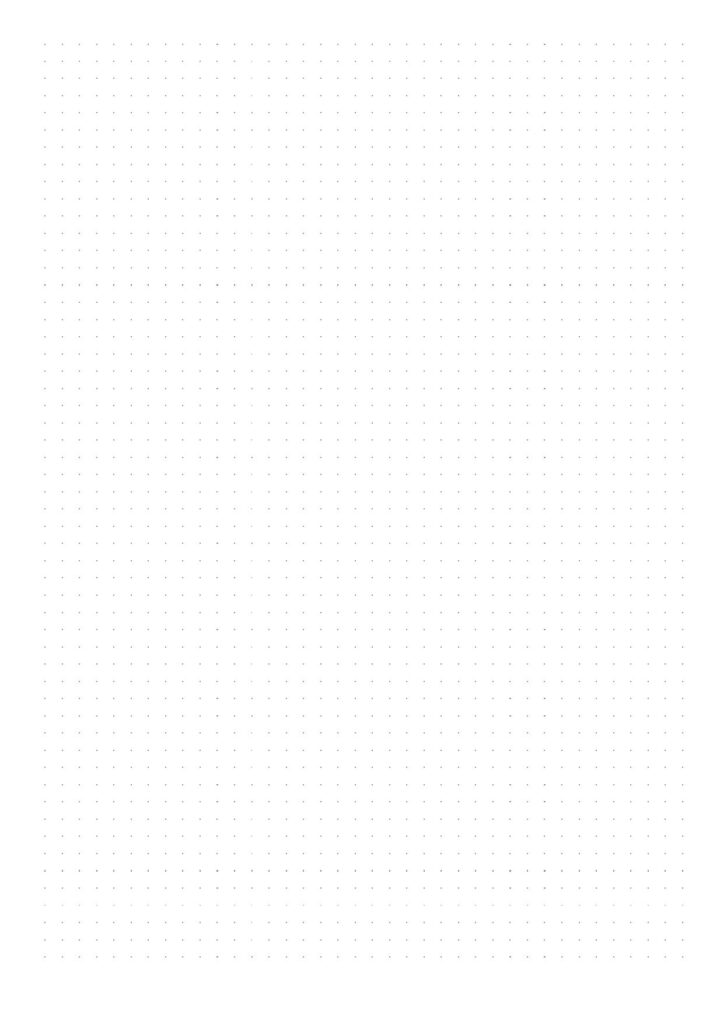 What is a Dot Grid Paper?
A dot grid paper is a paper without lines, there are dots instead of lines in this graphing paper. Also known as dot grid journal and people use them for writing and drawing purposes. This graph paper finds it's uses in both writing and designing. Both students and working professional uses a dot graph paper for their work needs.
If you are someone who often use graph papers then you must have dotted paper with you. Making such a paper from scratch is time consuming and you have to put efforts in it. But on this page, we have shared the free dot graph paper templates that will save you time. Grab any paper from here, download it, and print it.
Printable dot paper has dots all over the paper at regular intervals. Different sizes of dot paper are available on this page, download any size that is suitable for your use.
Different Uses of Dot Paper
There are numerous uses of a dot paper such as you can use it for practicing calligraphy or you can use it as a planner to get more organized. Some of the uses of dot paper are mentioned below.
As a daily journal
As a dot grid sketchbook
For practicing calligraphy
For doodles
As a planner
As a place for brainstorms
As a bullet journal
For organized checklists
For keeping record
You can also use the dots to create tables for columns of figures, ideal for doing business expenses or planning your savings for a holiday or vacation. Check out the printable dot graphing paper templates on this page in PDF and download any template for your work need or requirement.
Conclusion
There are numerous advantages of using a dot graph paper and this why here we have shared the printable templates. You can choose to download and use any of the template from this page. Hundreds of graph papers are available on this site, browse this site more to download more useful graphing paper types, formats, and layouts.