Are you in search of the polar graph paper? If yes then you can find out the template from here and download it for your use. A polar graph paper is used by mathematician students, working professionals and technical engineers. Making and find a polar graph paper is a huge task in itself, this is why here we have shared printable polar graph paper templates available for free download in PDF format.
Please note the graph papers are available in multiple sizes, format, and layouts. On this page, you can find the polar graphing paper in A4, A3, and letter size. The letter size paper is 8.5 inches wide by 11 inches tall.
Polar Coordinate Graph Paper
A polar graph paper is used by Mathematics and engineers for plotting data for various projects. If you are looking to compare the two graphs that have minor differences then you can use the polar coordinate graph paper. Multiple templates are shared on this page, download and print the paper for your use from this page.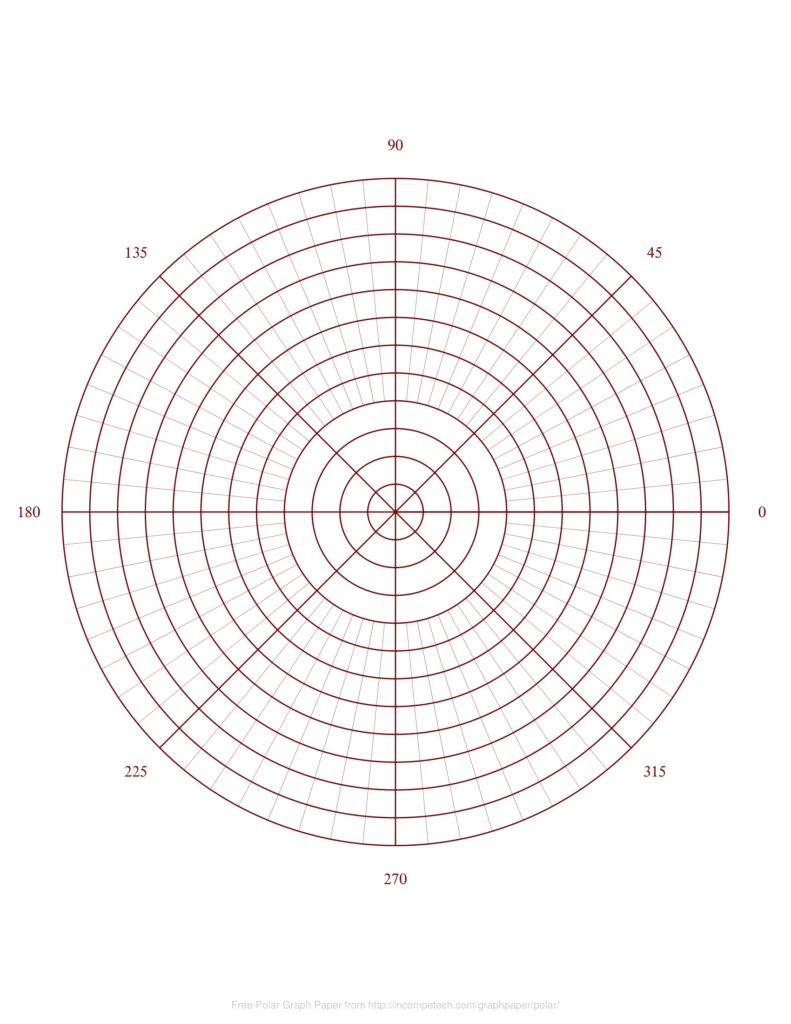 If you can't find a polar graph paper then you can make one for yourself by drawing circles on regular graph paper using a compass, a protractor. This process is time consuming. If you want to save your time and efforts then simply check out the polar graph templates.
You can use this graph paper for measuring angles as it comes with the indications of angle along the circumference.
More About Polar Graphs
Use a polar graph paper for the graphical projection of a data. Polar graphs are shared here in different sizes, you can choose to download and print any of the graph paper from here for your use.
A polar graphing paper is commonly used to calculate the radius as a function of angle. On square graph paper, you can also achieve this, but you'll have to draw the circles by hand. Check out Graphing Paper Templates as well.
You can choose to download and print any of the graphing paper. We have shared the pdf version of the grid paper on this page. Download a graph paper that you find the mist useful as per your academic or work need.