We have already shared seed bead graph papers and through this post we are updating you all with other type of graph paper that is commonly in the field of art & crafts , the name of the paper is Crochet Graph Paper. This type of graph paper is used by people who are working in the textile industry especially stitching field. On this page, you can see different type of crochet graphing paper templates along with some important information related to this graph paper type.
A Crochet Graph Paper is used when it comes to make a loop design in knitting. Use this graph paper you can make crochet patterns on the clothes or woollen. This the reason this graphing paper is used in the textile industry. Download the Crochet Graph Paper template from this page and use them for your knitting or stitching related work.
The use of this graph paper is not only limited to the textile industry, there are people who do the stitching and knitting work at their home as well. People who are working in the household on knitting can also use these graphing papers as they will help them in the process of crocheting on paper. Anyone can use the crochet graph to design the desired textile by following the specific pattern.
Crochet Pattern Graph Paper
The craft of crocheting involves weaving cloth with a crochet hook and fibres like yarn, thread, or even twine. With a crochet hook and yarn loops, fabric is made in crochet. This method can be used to create crocheted items including hats, scarves, blankets, and more.

Crochet graph paper is used to make a design of crocheted items including hats, scarves, blankets, etc. The use of graph paper has made the process of designing simple and more accurate. You can draw designs with precision using the graph paper and this is the reason they are used in this field.
Graph Paper for Crochet Patterns
Making crocheted items is an art and it consumes a lot of time and efforts. Plus, if you will make a crochet graph paper from scratch then it will consume more time and effort. This is the reason why people prefer to download the readymade graphing paper template in order to save their time and efforts. On this page, you can see different type of crochet grid papers shared for free download in JPG and PDF format.
Print any of the graphing paper from this page and use then to make your crochet pattern for designs on textiles or clothing. The use of crochet graphs helps people in designing any kind of textile designs easily with accuracy. Print this graph from here and make the crocheting process easier yourself.
Bead Crochet Graph Paper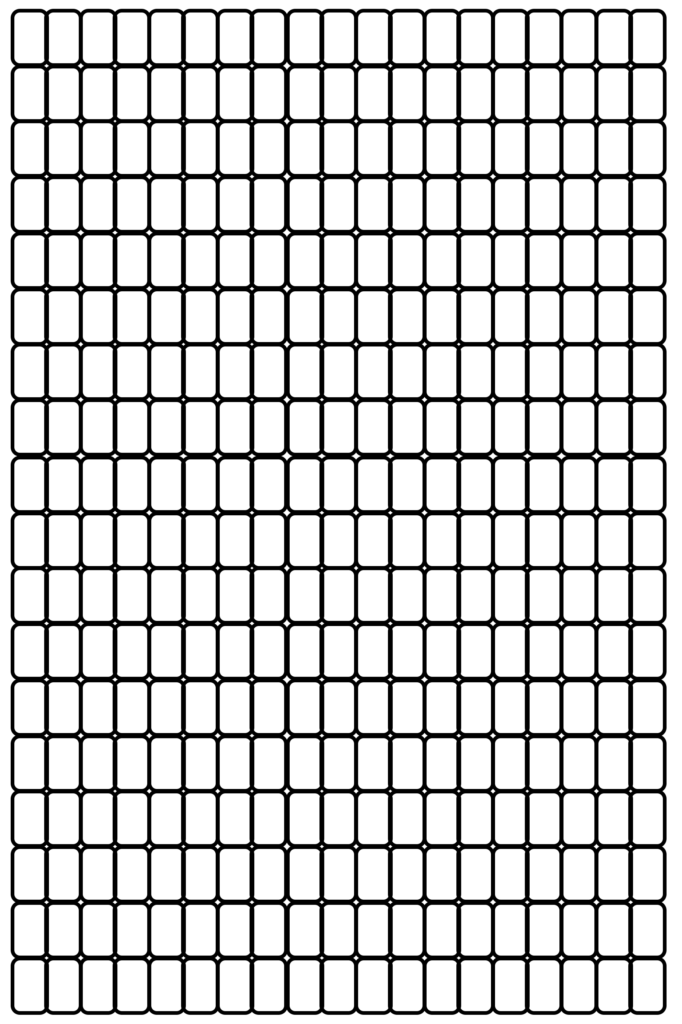 How To Use Crochet Graph Paper?
Using a crochet graph paper is not as easy as using a normal graph paper. This is why below we have shared some information that will guide you to use this graph paper with ease. People who are just starting to use these graph papers must read the information.
Making crochet pattern is an art and it's not easy to make a design if you are a beginner. This is why it's better to use a graph paper in order to make these patterns easily without much errors or mistakes. You can start making crochet pattern once you mastered the art of designing a crochet pattern.
The most common tool that any learner can use is grid paper. Every student has used it at some point in their lives, whether it was in art class to make a design or while doing the knitting work. Every age group has at some point in their lives utilised graph paper in art and craft field
Now you have different type of printable crochet grid papers to choose from. Feel free to download and use of the graphing paper from here and take a print-out for your use. For more such useful graphing paper templates, you need to browse this site more.